Cropped Craze
Spring is right around the corner and I'm crazy about crop tops!
See below for close ups!
Dallas looks killer in her black Express mesh cutout crop top and Express full skirt. And she perfectly paired a pair of Express neutral heels.
The model looks especially sexy in her black high necked crop top and high waisted chiffon red skirt.
Who doesn't love these neon pants?! The printed crop makes this outfit look effortless, but chic! Perfect for any time, day or night.
What says springtime more than a lace crop top? And these floral pants!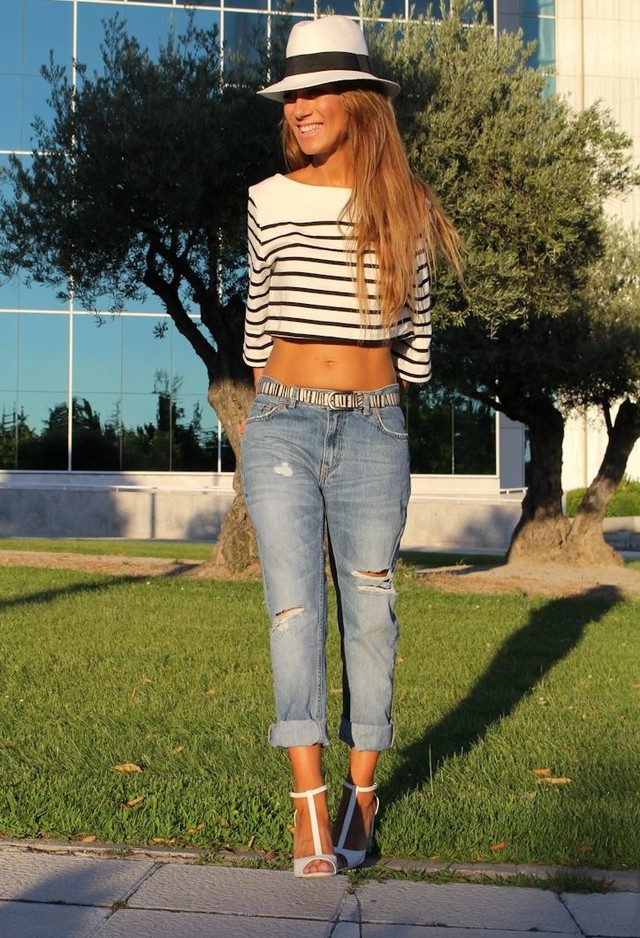 Heels, boyfriend jeans, stripes and a hat are just the way to spend a casual weekend with your man.