shadowy places landscape - 4x6" original watercolor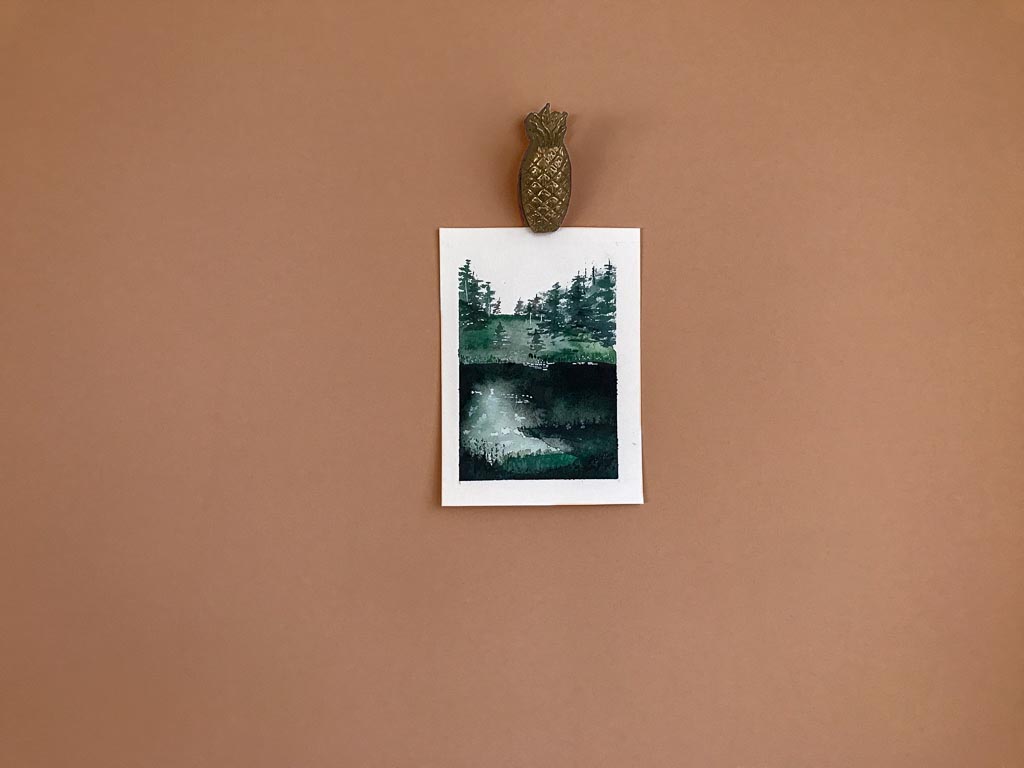 shadowy places landscape - 4x6" original watercolor
a miniature, unframed print, shadowy, hidden places & whispered secrets will lead you to adventures when hanging in your home.
shadowy places landscape
shadowy, hidden places & whispered secrets lead to adventures. this little watercolor was inspired by our trip to the Pacific Northwest where we saw rain, sun and snow while exploring the thick fir covered forest.
this unframed miniature piece is 4x6" and was created using watercolor and gauche on thick, luxurious watercolor paper.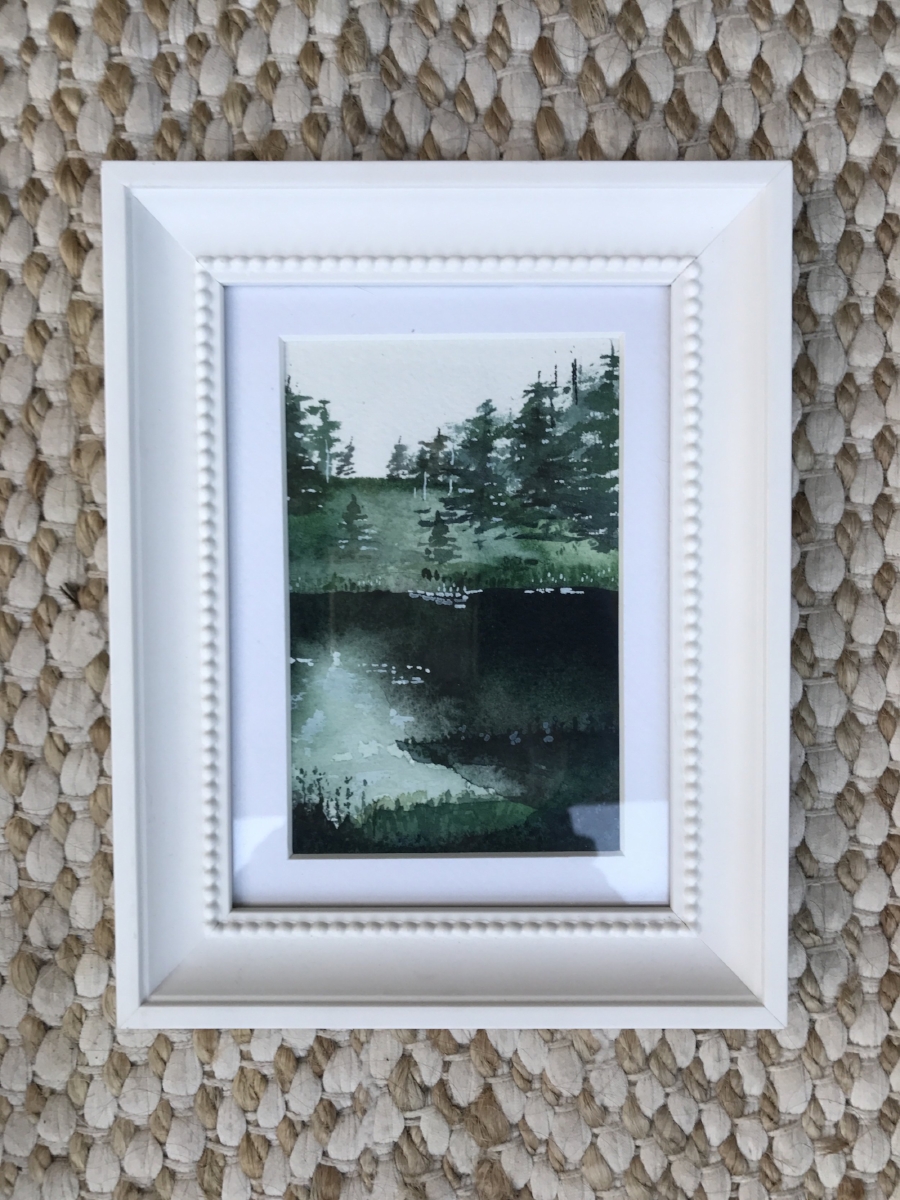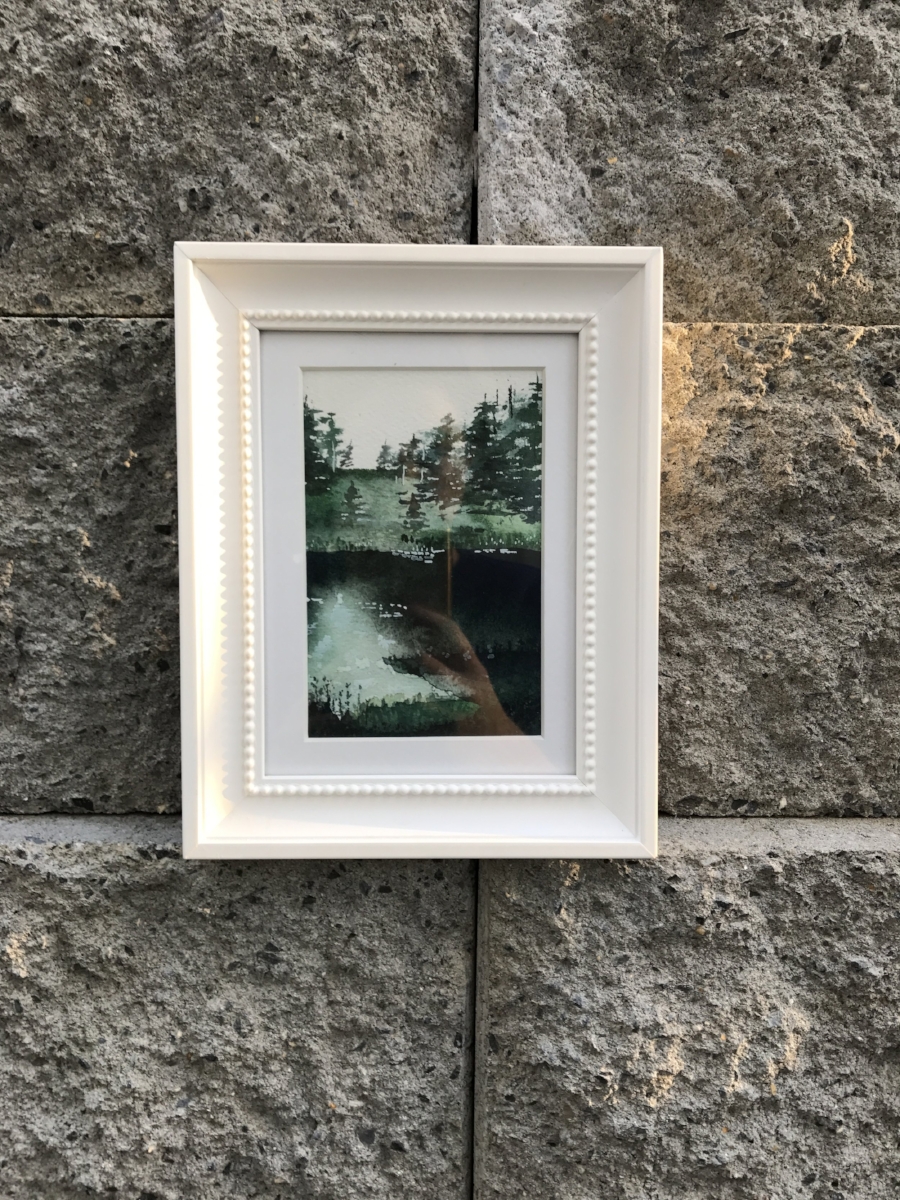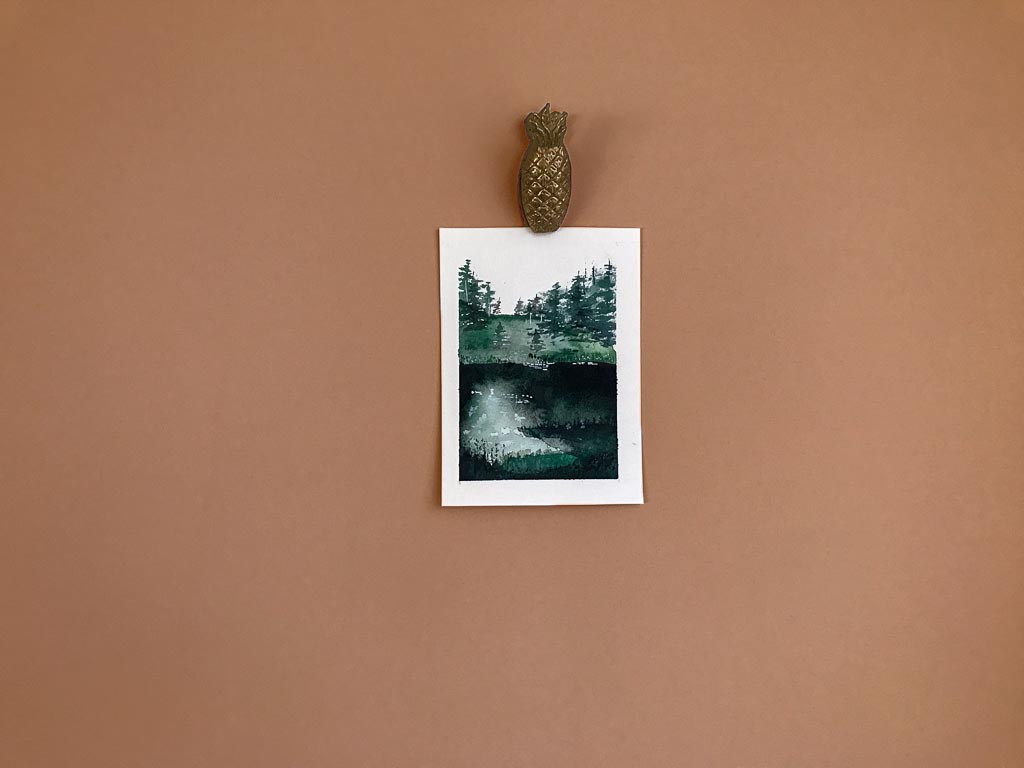 the framed piece will ship well packaged and protected.
originals are always a risk to create. i see what I am hoping for in my head, but more often than not, they don't turn out anything like that in the end. and i love it! each one of my originals are completely their own. during the process, i lay out the water for the rough shape, lay the color and let the magic happen.