new! taxi cab lapel pins in the shop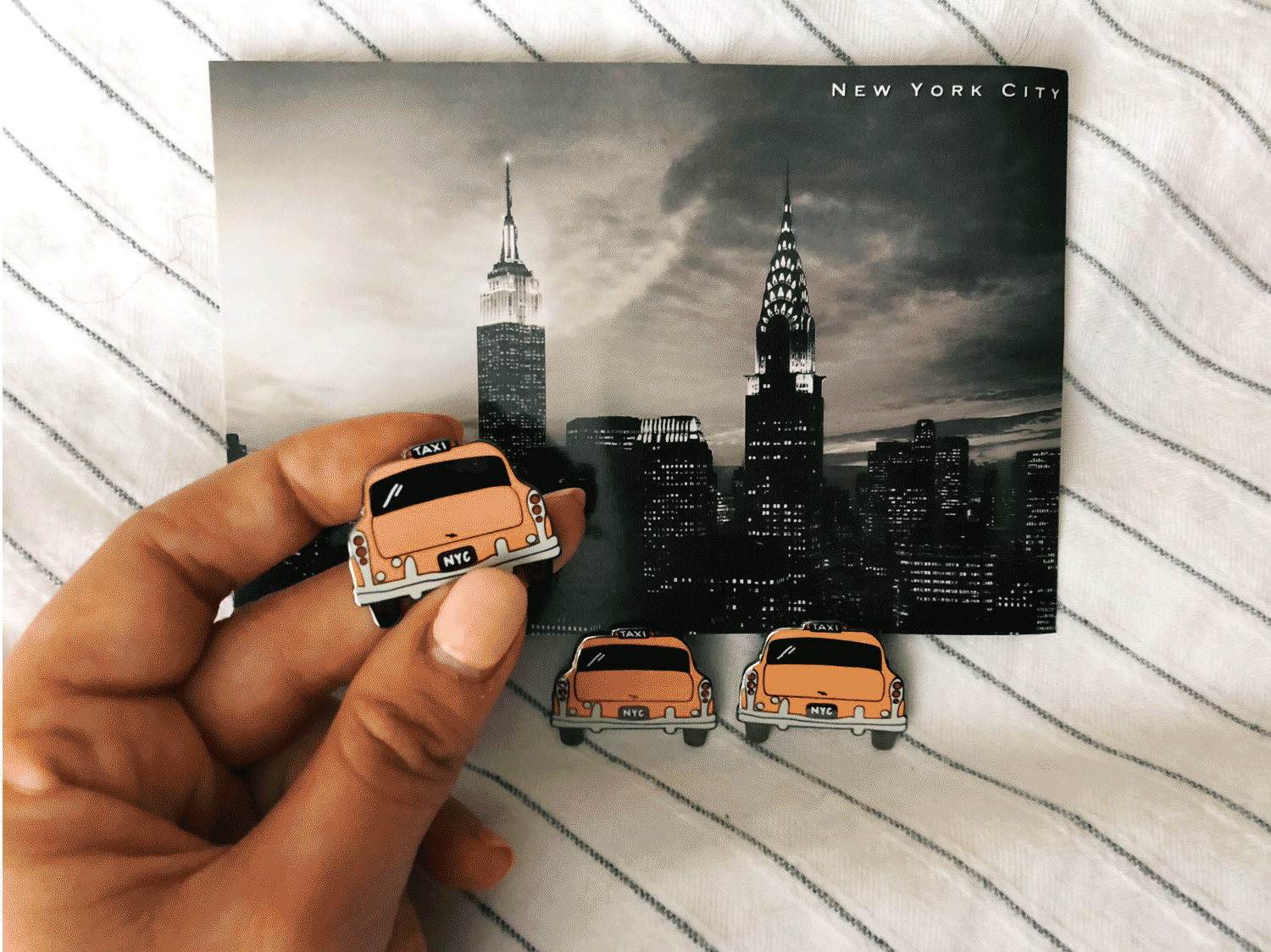 for those who just love the city
these bold pins were inspired by my love of new york city. i could never live there, i need more green space in my life, but i absolutely love visiting. i find the city to be magical at night with the hundreds of lights and rooftop eats; and its mysterious in the daytime with new sights and sounds around every corner. i can't help but be captivated.
with all of that in mind, i wanting to create a little something to pay homage to beautiful nyc and what's more iconic than those mustard colored taxis.
this 1.25" hard enamel lapel pin was designed to highlight the rear end of the cab as it drives away into the distance. each pin includes the loud mustard color, taxi sign, nyc license plate and shiny black nickel accents.
this pin is perfect for friends, family, or yourself! wear it on your collar, jacket or bag to show your love of gorgeous new york, new york. i hope you love them!
and be sure to take a look at my other pins as well; you might find something else you love.